Onboarding
Ready to become the best in customer satisfaction?
Do you want to optimize your customer feedback management, control your online reputation, or use customer feedback to mobilize your teams around customer experience? If so, you are in good hands.
At WizVille, our CSM team has only one thing in mind: your success.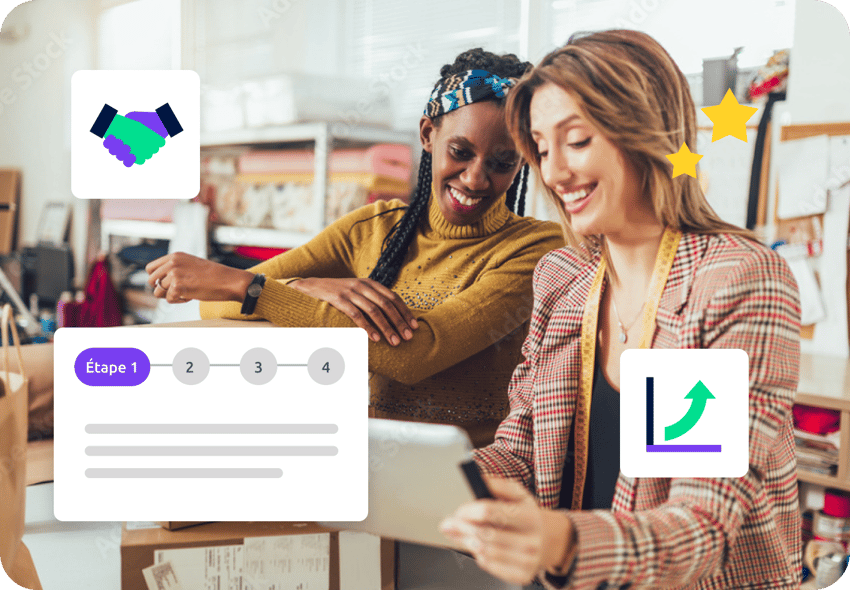 How do our projects work?
With us, each onboarding program is unique. We co-create it with you during our initial discussions, according to the specificities and priorities of your company.
Our onboarding process lasts an average of 6 weeks (14 weeks for large networks) and has two main objectives: to make you and your employees quickly autonomous in the handling of the solution and, above all, to transform your teams into champions of the customer experience!
Want to know how you will be supported? Discover the four steps of our onboarding plan.
"At WizVille, we support our customers through the entire project life cycle. For your employees at all levels to easily take control of the solution, we have only one keyword: customization! The functionalities and outputs are adjusted per their jobs so that they become players in customer satisfaction on a local level."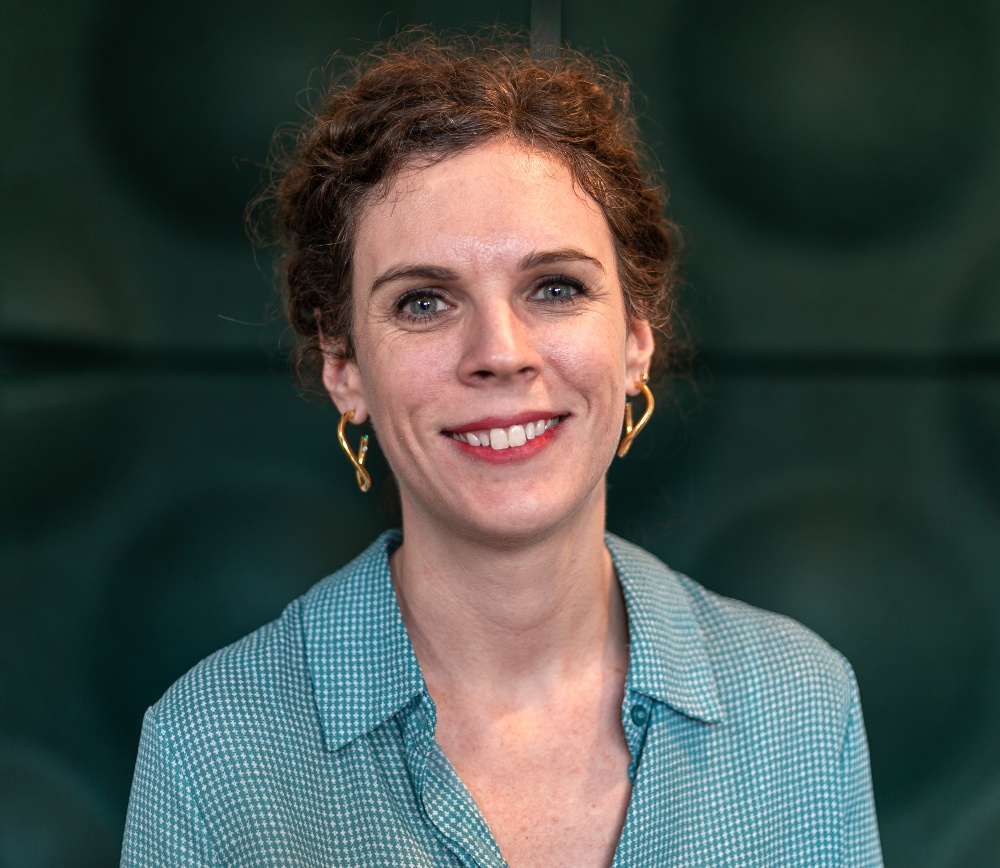 The Four main steps of WizVille onboarding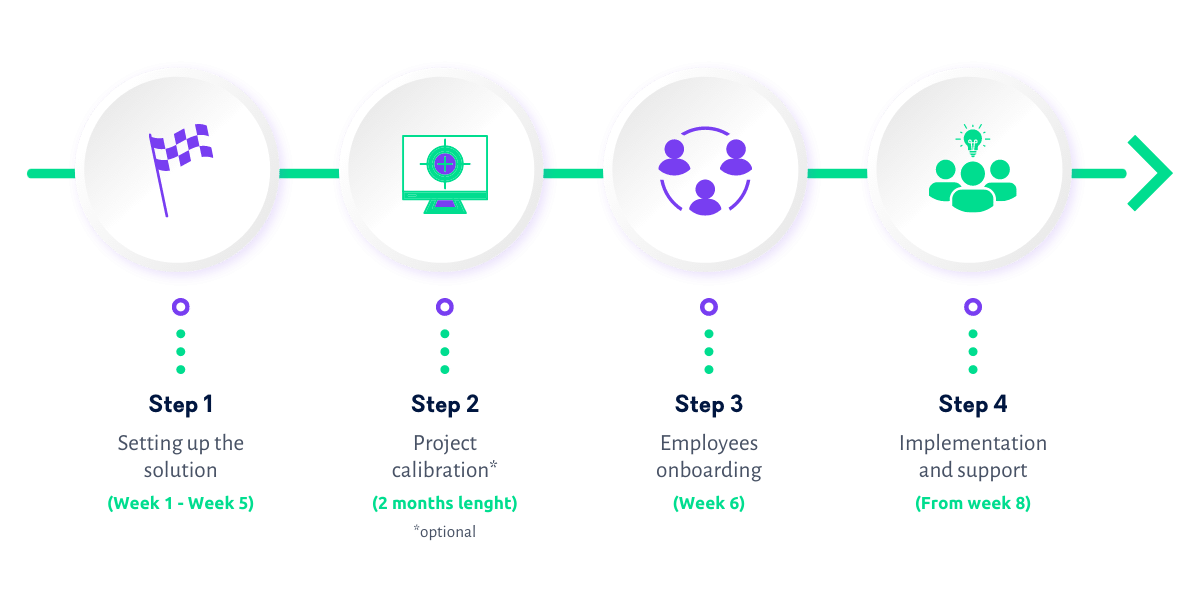 When you become a WizVille customer, you will work with a dedicated Customer Onboarding Manager and a Customer Success Manager. The first will be your primary contact during the onboarding phase, and the second will accompany you throughout the whole life of your project.
Together, you will define a roadmap to reach your customer experience targets. Then, your primary contact will guide you and your teams toward an optimal use of the platform.
Your Customer Onboarding Manager supports you in the technical implementation of our platform and engages with your teams to facilitate adoption.
Kick-off meeting to understand your issues and needs and recommend a specific solution
Construction of a schedule
Writing of a communication to introduce the project to employees
Weekly meetings with your project teams to monitor the progress of the implementation
Suggested questionnaires and workshop to exchange and validate content
Discussions with your technical teams to set up data flows
Workshop on access rights and expected outputs by type of user
Setup
Quality control
In the case of a national (or international) project with a significant number of points of sale, our team recommends a "test and learn" phase in two pilot regions before extending usage of our platform to the entire network.
Identification of 2 flagship regions
Training of users in these 2 trial regions
Launch of the project in these 2 pilot regions
Performance review 2 months after launch
Adjustment phase
Before launching your project on a large scale, our team will support you in training your employees
Organization of training sessions for employees


how to make good use of the various WizVille tools (reports, platform, mobile application, notifications, etc.)
how to answer efficiently to customers' reviews and specifically to dissatisfaction
how to identify action plans to improve customer satisfaction

Creation of a personalized user guide for employees
Access to the WizVille help center (FAQ articles, how-to videos)
Providing contact information for our support team in case of user questions (reachable by phone and/or email 5 days a week)
Well done. You are ready! We will help you to make continuous progress in using our solution and to reach ever more ambitious goals.
Global deployment of the project
Performance review 2 months after deployment
Ongoing measurement of user satisfaction (surveys are sent at M+2, then every 6 months on the anniversary date)
Ad hoc training sessions for users with difficulties
Regular management meetings with the project teams to review the performance of the system and propose improvements