Competitor benchmark
Stay ahead of the competition
Find out where you stand in the hearts of your customers with our comparative benchmarks on online reputation and customer satisfaction.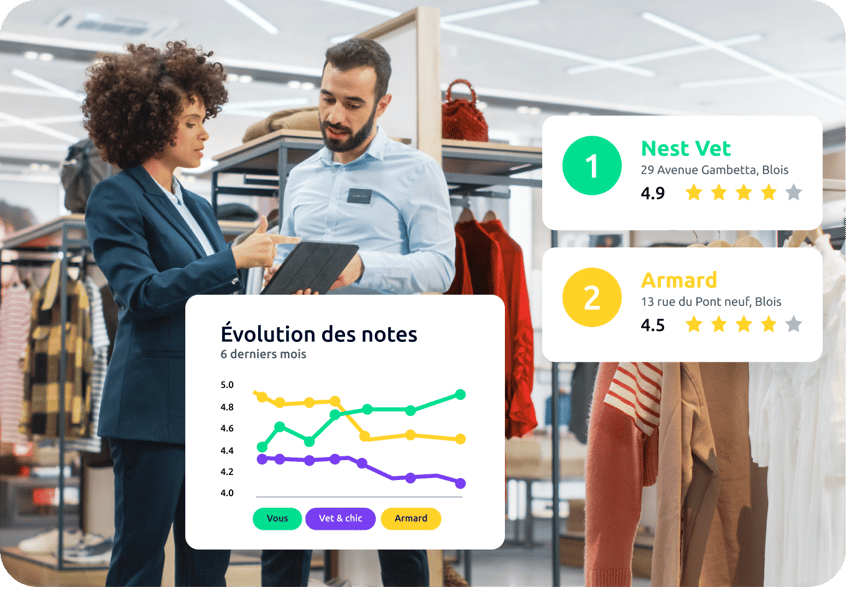 Monitor
Keep an eye on competitors ratings
Track your locations and brand's rankings against your top local and national competitors. Analyze how this ranking can impact your results: foot traffic, sales, conversions...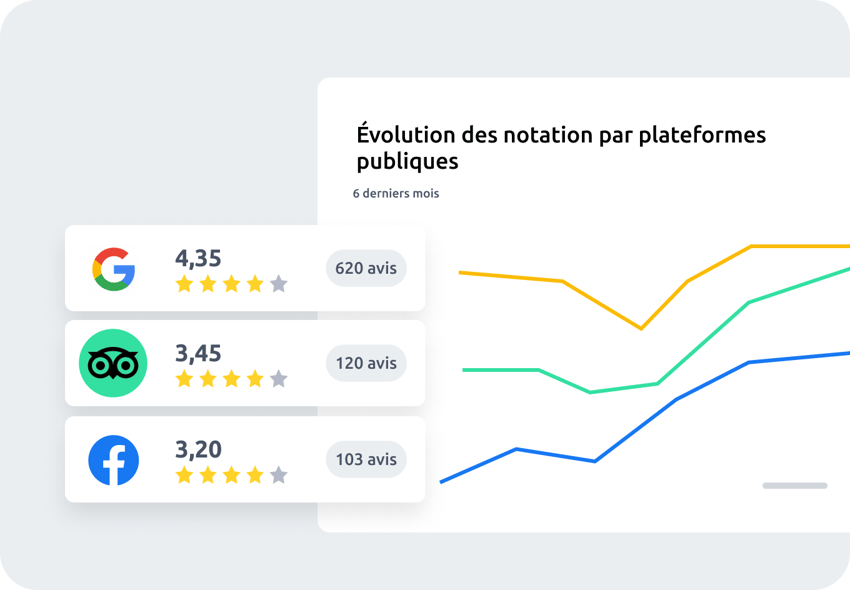 Competitiveness
Measure the competitiveness that you could win over the competition
Combining customer satisfaction data in terms of sales and revenue to be earned makes it easier to compare with your competition at a local and national level.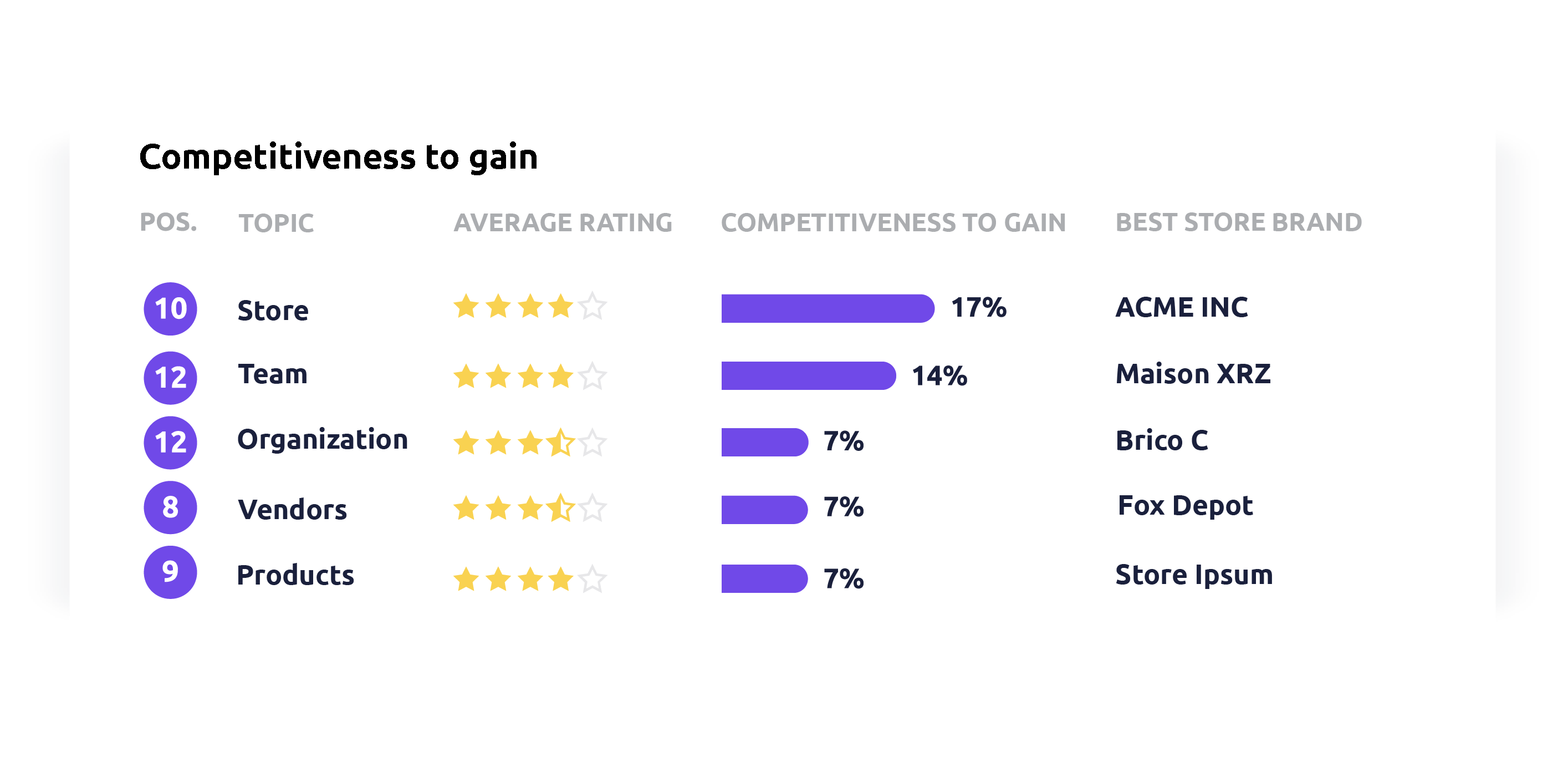 Watch
Smart benchmark
Find out where you stand in the hearts of your customers by mapping consumer expectations and your position on each subject.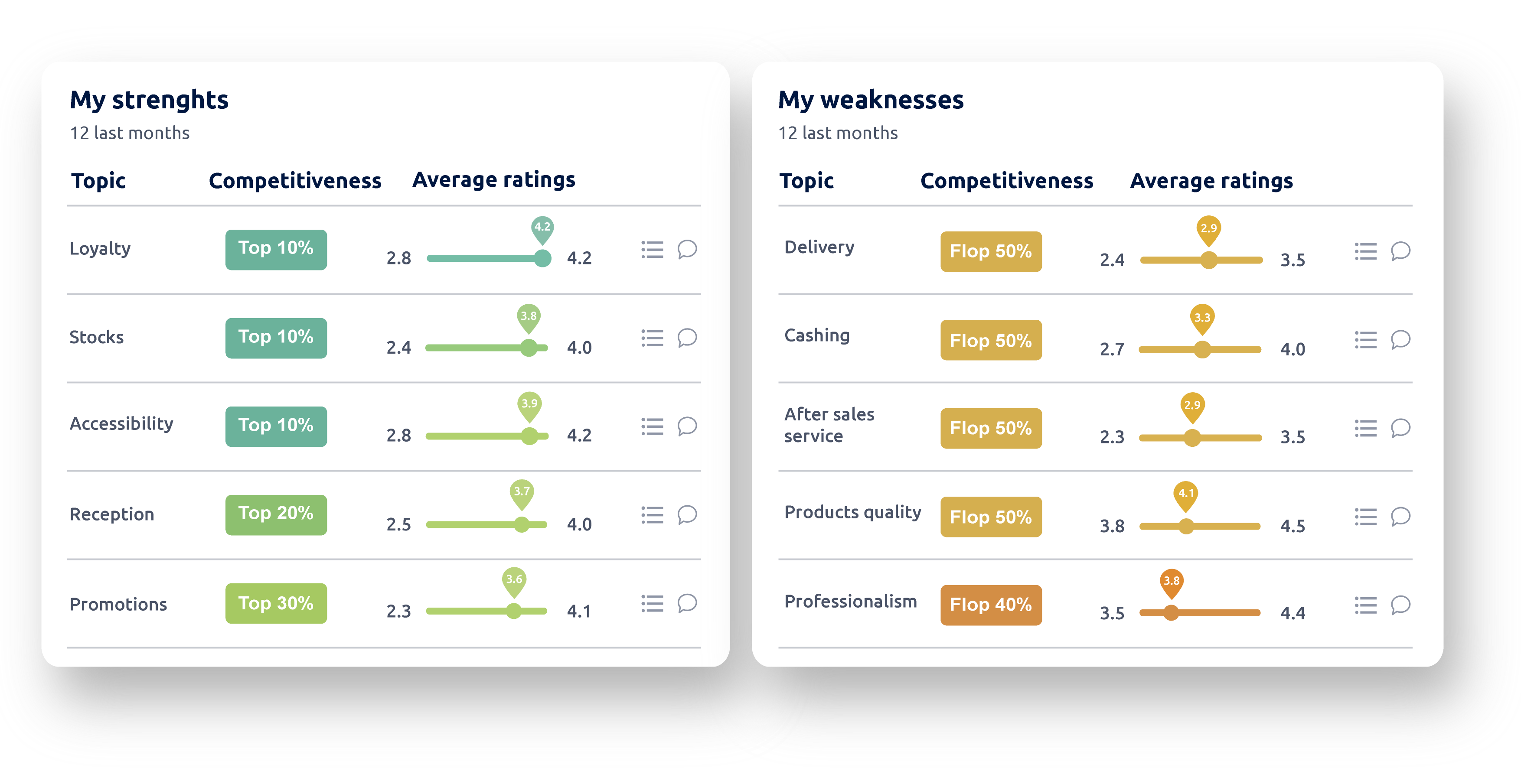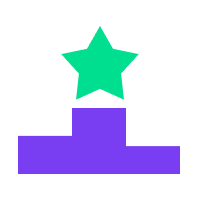 Online reputation benchmarks
A good ranking on Google is good, but it has little impact if your competitors are even better. Find out how your network ranks based on your Google My Business rankings.

Customer satisfaction benchmarks
Is your customer satisfaction level evolving positively? But what about your main competitors? Find out in our customer satisfaction benchmarks.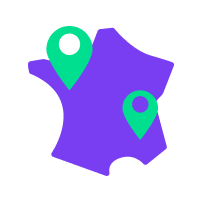 Local or National
Only some of your locations have the same competitors in their catchment area. That is why our benchmarks are adjusted to the chosen city or geographical region.
Activate
Test our technology now with WizVille Local Monitor
Wizville Local Monitor is the first 100% free solution that allows businesses to benchmark their Google My Business ratings against their local competitors for free.